A detailed Bronto overhaul for Ronneby Firestation
In Ronneby, a picturesque municipality in Sweden, a well-timed 9-week maintenance overhaul extended the lifetime of their aerial platform significantly. The unit, an F32RLX, had reached the midpoint of its service life, and was due for a larger maintenance and an upgrade.
For this project, the primary target was to replace parts that had begun to wear inside the aerial, like cables and hydraulic hoses. The service team also repaired rust that had begun to form on the aerial and the chassis, and applied rust protection to the body afterwards. To further improve the appearance and safety of the aerial, the team replaced a number of outer lights and added new reflective stickers.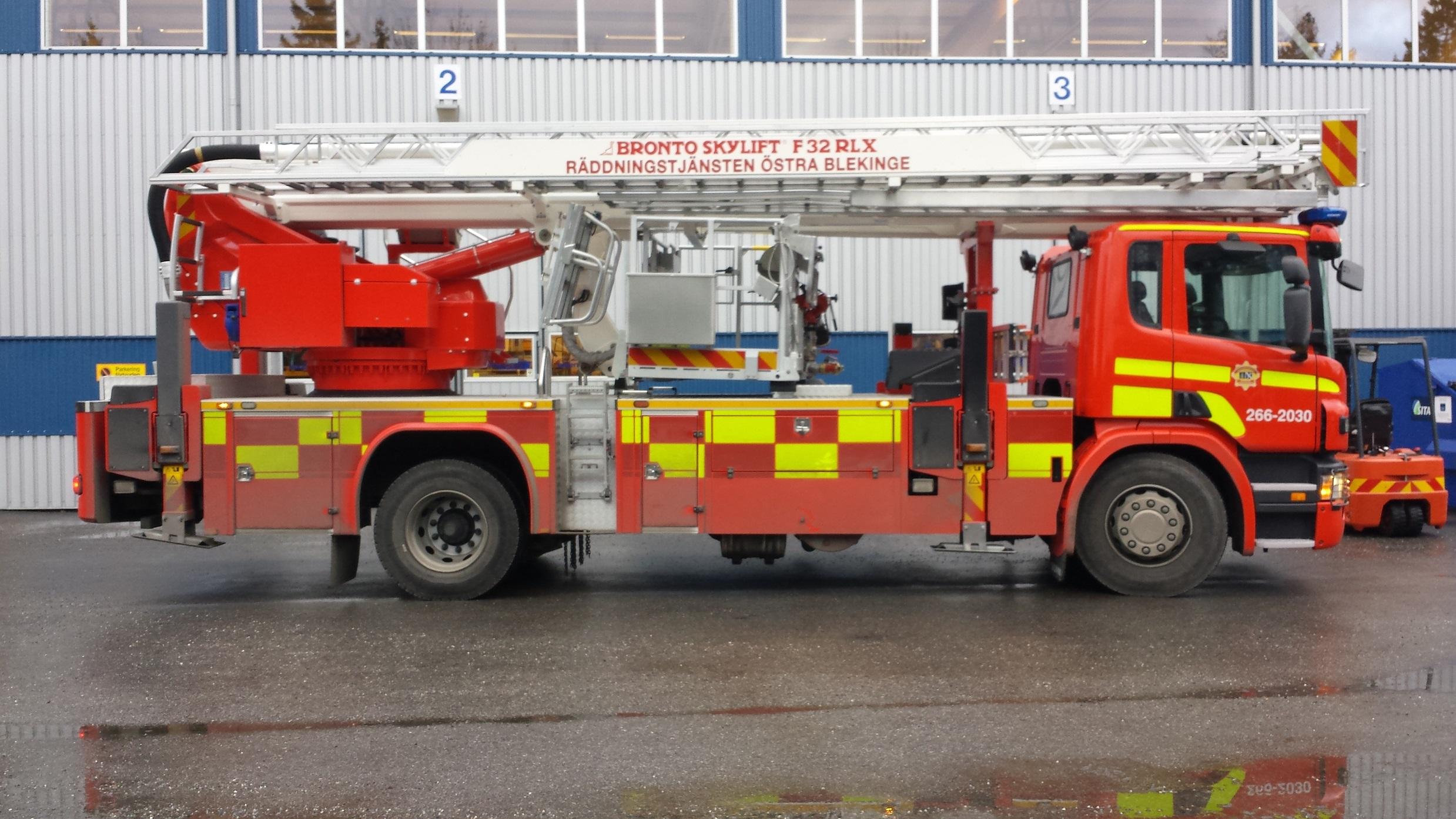 Performing regular, preventive maintenance on your aerial platform will extend the lifetime of your aerial and give you more control over your cost and downtime periods, fitting them to your schedule. In this case, the estimated lifetime of the Bronto was extended by 10 to 15 years!
To take care of your aerial platform, follow your platform's periodical service schedule defined in the unit's manual. Regular service will maximize the value – and the safety – of your aerial platform. After each maintenance done by the our service team, we'll prepare a full report and recommendations for your Bronto. Additionally, a more extensive maintenance project carried out at the midpoint of your aerial's service life can significantly extend its lifetime, while bringing the features of your aerial into line with current legislation and operational standards.