A Bronto overhaul for Falköping fire station
A chassis may come to an end, but an old Bronto just keeps going. That was the case for one F32HDT unit in Falköping, a locality in Sweden, that received a major overhaul. Before being delivered to the new owner, Falköping fire station, the Bronto service team got to work renewing the reliable workhorse – a recent trade-in that needed a chassis change, parts replacements, and a fresh coat of paint.
Bronto Skylift F32HDT before the overhaul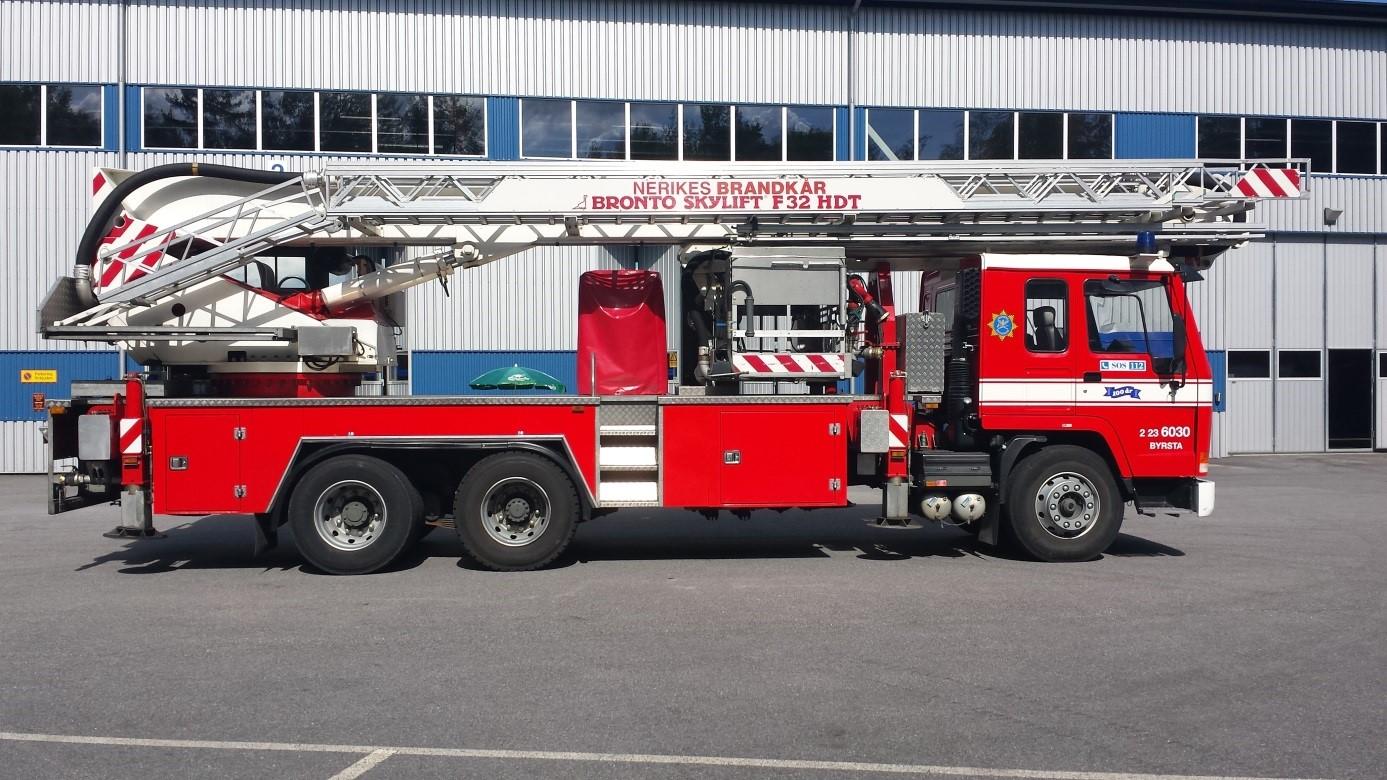 Bronto Skylift F32HDT after the overhaul
Once received, the first step for the service team was to swap an old chassis for a brand new one. Then all hydraulic hoses, pipes and electrical cables were changed to ensure proper functioning and safety.
After parts replacements, the work turned to renewing the appearance of the device. The boom-section, turntable and outriggers were all disassembled, examined for wear, and painted before reassembly. The team also did some bodywork and applied a fresh coat of paint to the rescue cage before installing a new set of looker lights.
During an overhaul, an aerial platform can also be modified to customer's specific needs. In this case, the service team installed a Rakel communication system. Alongside that, a set of blue and yellow LED lights were installed, reverse camera + working lights were fitted to the aerial, including their accompanying software. Finally, the team installed an automatic outrigger system, enabling faster levelling and operational deployment.
A Bronto overhaul can breathe new life into an aging aerial, extending its lifespan and making it fit for new safety standards and regulations. No matter how worn your Bronto, our service team can refurbish, upgrade, and transform it into a safe aerial device. All Brontos are designed for a long service life, but this overhaul ensured this fire station's renewed F32HDT was ready to reach for years to come.
Aerial platform overhaul process