Bronto S341HLA wins gold in LLEAP awards
23 January, 2023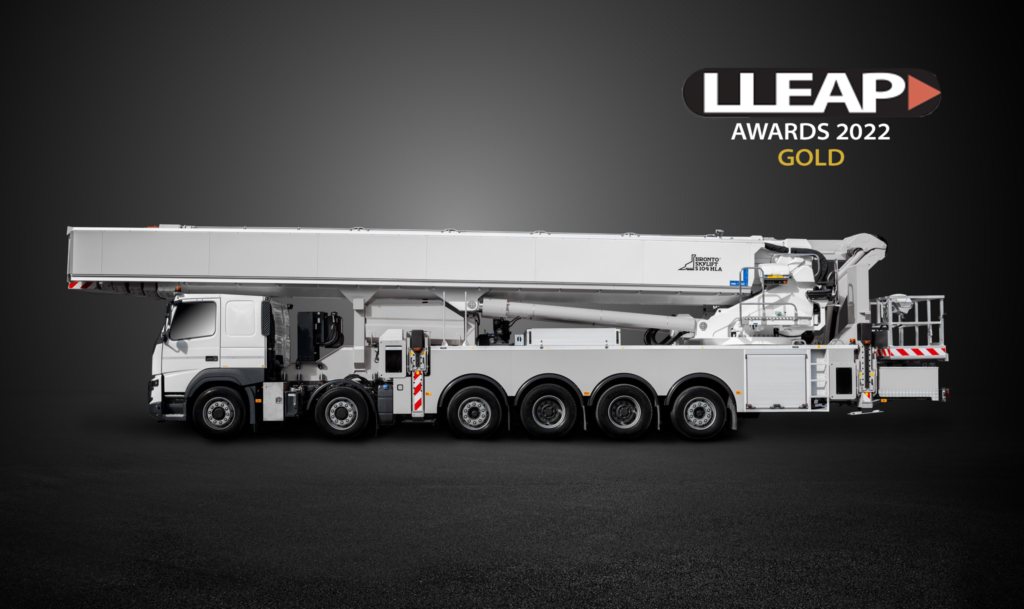 We are delighted to announce that the Bronto S341HLA aerial platform, globally known as Bronto S104HLA, has been recognized with a gold award in the vehicle-mounted aerial lift category in the 2022 LLEAP Awards presented by Lift & Access. The yearly LLEAP awards showcase the North American access industry's best and most innovative products and award them in different categories. The first S341HLA units were ordered by Kardie Equipment, a Holt company, and they will hit the North American market in Spring 2023.
The Bronto S341HLA aerial platform is an ideal solution for high-rise construction and maintenance worksites, such as wind turbines. According to one LLEAP Awards judge a Bronto S341HLA is a "must-have" for these special applications. The maximum working height of 341 feet makes it the tallest truck-mounted aerial platform in North America.
In addition to vertical reach, the S341HLA offers horizontal outreach of 105 feet and the articulation brings flexibility to reaching difficult location. The S341HLA has two telescopic booms, a 6-section main boom and a 3-section cage boom. The main boom is supported by two lifting cylinders, providing the basis for the Bronto's well known stability even at great heights. The turntable can be continuously rotated 360 degrees allowing the operators to take full advantage of the working envelope.
An extendable working cage with 1,300 lbs safe working load provides enough space for men and material when performing construction and maintenance tasks on wind turbines or other high structures. The extendable cage is an option chosen by the customer, regular cage has 1,500lbs safe working load. The basket can be rotated 85 degrees to both sides, allowing perfect working position for the crew.
When performing jobs at great altitude, the safety and stability are key. The S341HLA includes the Bronto+ control system, which is the foundation of operational safety and stability. Bronto+ provides smooth and precise movements and has multitude of built in safety features, such as the outreach monitoring. It monitors outreach at all times based on the cage load and outrigger set up, and prevents user going outside the calculated safe reach zone. The operator can work worry free and the unit keeps the working envelope within safe limits.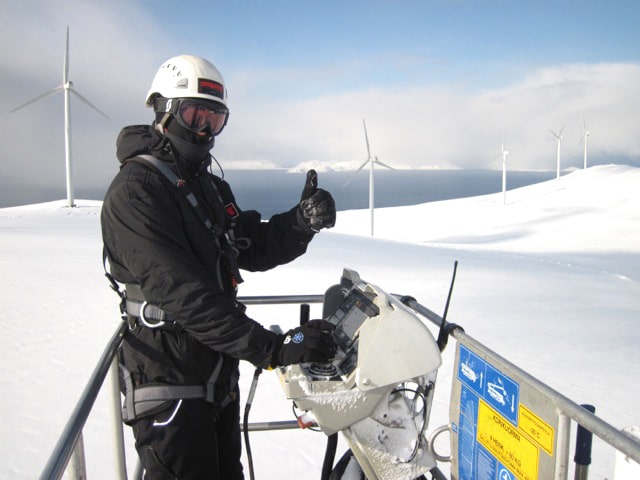 As all Bronto units, the S341HLA can be customized with customer specific options to maximize the usability and value it brings to high-rise operations regardless of the worksite. The S341HLA is mounted on an 8-axle Mack TerraPro chassis and it can be maneuvered safely in worksites and regular road traffic.