Thank you for Intermat!
11 May, 2018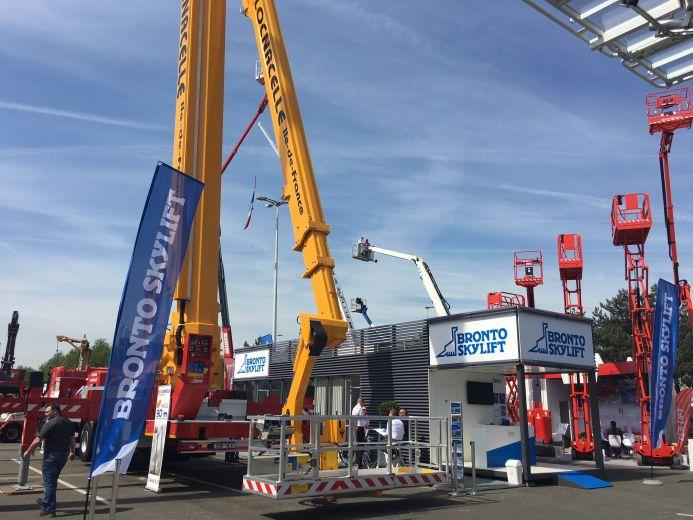 Bronto Skylift Intermat Team wishes to thank all visitors for making our exhibition great! The show was a little quiet in general, but we had a lot of visitors at our stand and many new contacts were made.
The S90HLA aerial platform that was presented at our stand was officially handed over to Locnacelle during the show. From left to right: Jean-Marie Faust and Eric Darne from Scania, Mr and Mrs Lescureux from Locnacelle, Mrs. and Mr. Tabillon from Locnacelle and Mr. Dominique Allemand from Bronto Skylift. The S90HLA platform features a 90-metre working height with a horizontal outreach of 32.6 m and a cage load of up to 700 kg. The electronic Bronto+ control system includes geometry-based outreach control to give exact and reliable outreach calculations under all conditions. A total weight of less than 48 tons makes the unit suitable for Category 1 special transport.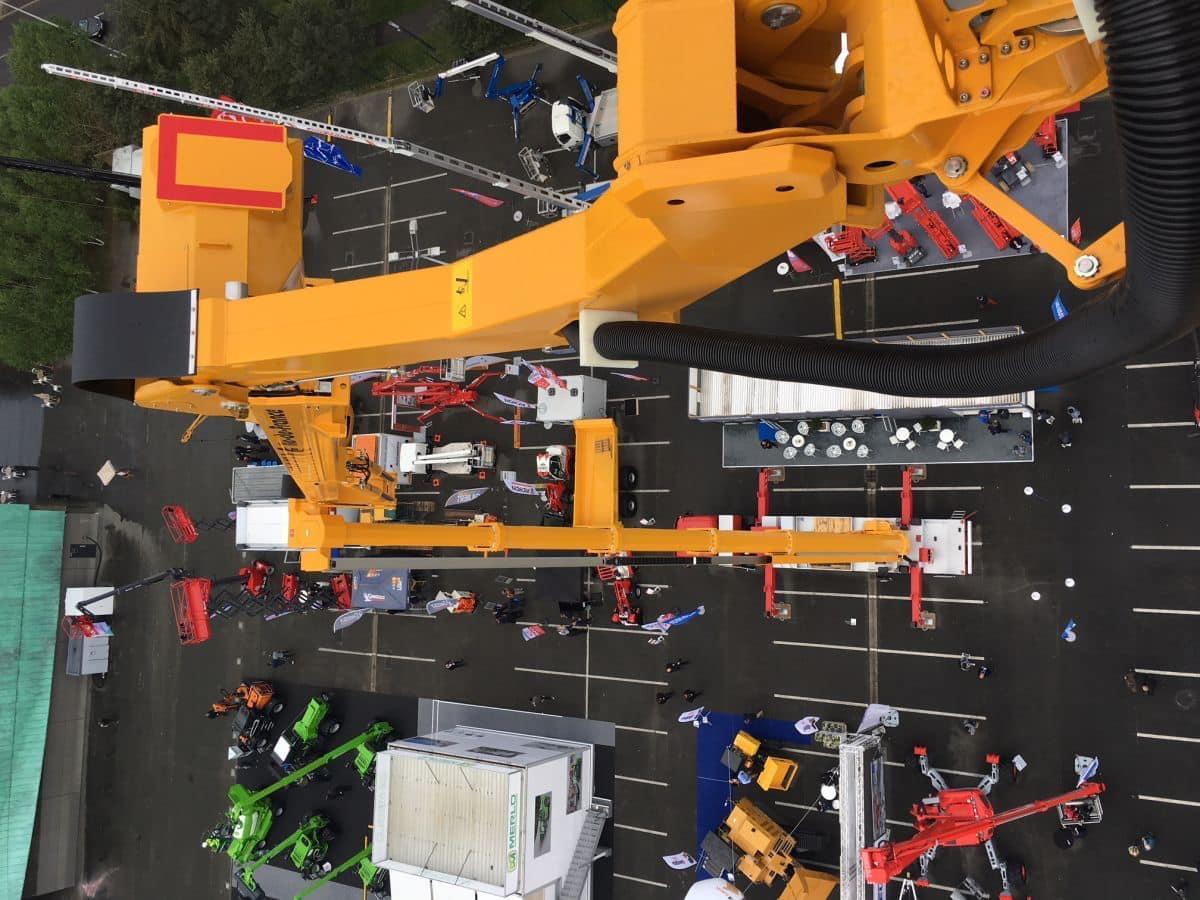 With this view from 55 metres we thank our new and existing customers, partners and suppliers for participating. See you again!