Bronto Skylift at Fire and Rescue trade fair in Västervik, Sweden
8 September, 2021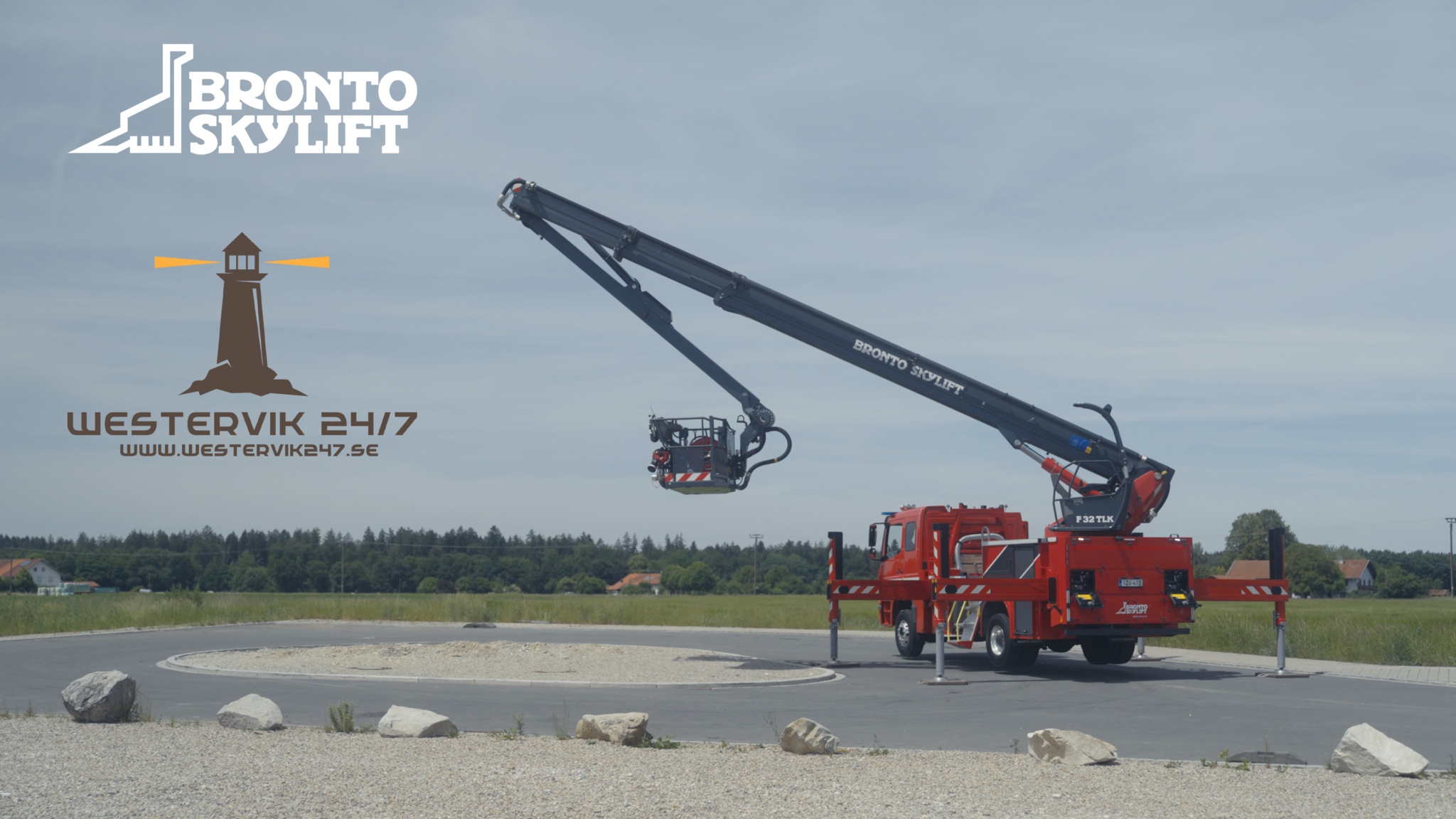 We are excited to participate in the 2021 Brand och räddning trade fair held in Västervik, Sweden on September 15.-16. The two-day event is organized by Westervik 24/7 at Gränsö Castle in Västervik and it brings Swedish fire and rescue professionals together from all over the country. At the trade fair we will present the new generation city-ready F32TLK, which is faster and reaches further than ever before, allowing you to get to the rescue mission quicker than ever. Automatic levelling and boom movements have been optimized to allow quick operation when seconds count and lives are at stake.
Built for municipal firefighting
The F32TLK is a compact and easily manoeuvrable aerial ladder platform for an array of rescue and firefighting missions. With faster automatic jacking, a spacious rescue cage with 500 kg capacity and various other beneficial features, the new generation F32TLK allows you to serve your city in all circumstances. The F32TLK is now available lighter than ever. With a total weight of just 16 tons, it provides an outreach of over 23 metres. The 18t version provides even more outreach – over 25 metres. The compact design and short transportation length of 9 m make the F32TLK a perfect fit for urban environments. The advanced control system Bronto+ provides smooth, precise movements and is packed with safety features allowing you to focus on you job at heights.
There are plenty of options and modifications that help tailor the F32TLK to suit rescue and firefighting scenarios. E.g. breathing air, electricity and hydraulics in the cage, remote controls, stretcher carriers, wheel chair attachments and as well as extensive camera options.
F32TLK key features:
Working height 32 m
Outreach 23,2 m on 16t / 25,1 m on 18t / 26,1 m on 19t
Cage load 500 kg
Up and over capacity of 7.8 metres
Integrated non-corrosive waterway with 2 500 l/min water capacity
Length only 9 metres
Weight 16t, 18t or 19t
Join us at the event and see the unit in action! Our Swedish team is looking forward to meeting you!