Aerial platforms renovating an iconic landmark
A 55m high shotgun pellet factory built in 1908 is a historical landmark at Bronto Skylift's hometown Tampere, Finland, and in fact the only pellet tower still existing in Finland. The tower is currently undergoing a full renovation. In addition to other equipment, Finnish rental company Lamminsivu is using two Bronto aerial work platforms to conduct the renovation.
When the tower was operational, it produced 300 000kg of shotgun pellets per year by melting the lead at the top and then dripping it down to form perfectly shaped pellets. The production continued until 1972. The renovation started in March by dismantling the tower piece by piece. Now the tower is being put back into it's original place, again piece by piece. During the process 65 and 70-metre Bronto XR-range units are used to help the pieces on top of each other and bolting them together, as well as installing lightning and other necessary additions.
"Location is at a windy lakeshore, so sturdy and stable Bronto is really needed to get the job done. The big cage rotation has come in very handy too," states Vesa Lamminsivu, the CEO of Lamminsivu.
The renovation is scheduled to end this month and the residents of the city of Tampere will again have their iconic landmark in place – sturdier than ever. Read more about the Bronto XR aerial work platforms and the large cage rotation or contact us to find out more.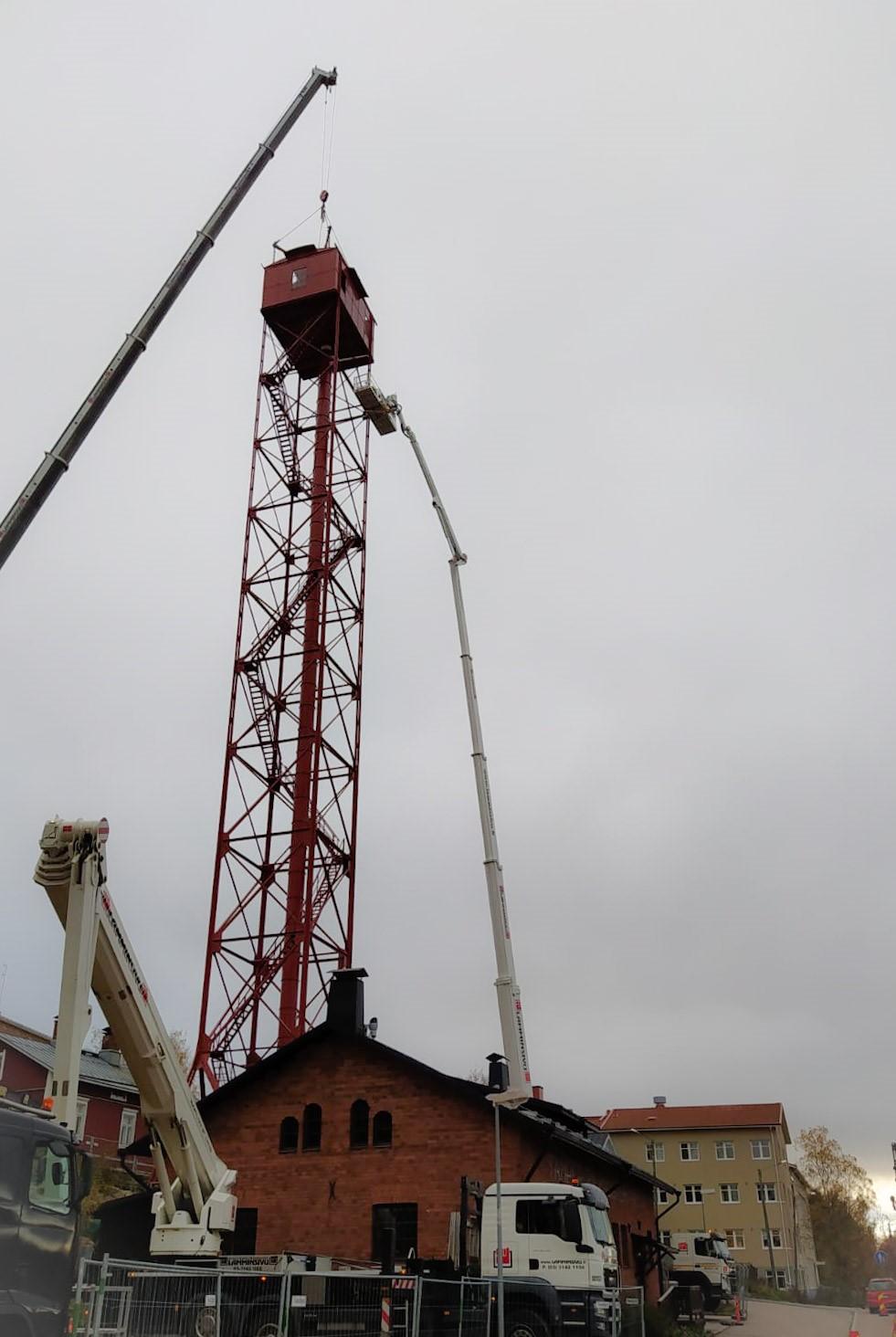 All images courtesy of Lamminsivu Oy.