A 35-metre aerial platform for Boliden
8 February, 2022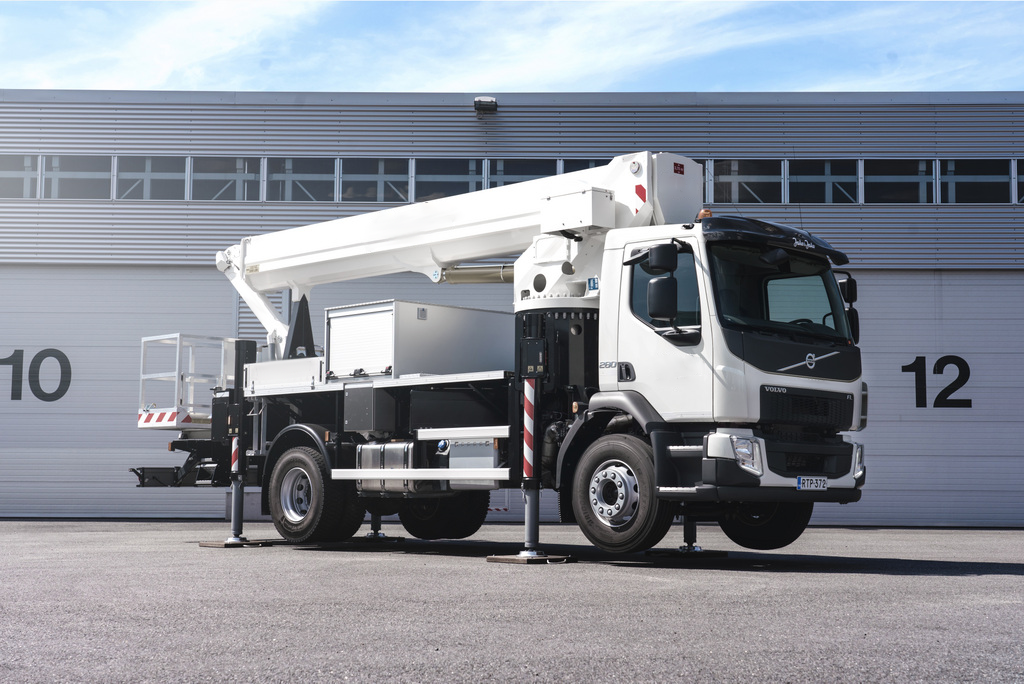 Boliden, a Swedish multinational company specialized in mineral exploration, mining, smelting and reuse of metals, has recently bought a new Bronto S35EM aerial platform. The unit will be delivered in 2023 and it will primarily be used for maintenance on trolley-assist installations and for general electrical installations in the Aitik mine site in northern Sweden. The S35EM will be the first aerial platform in Boliden's otherwise extensive fleet.
"When we asked around for suitable suppliers of this type of vehicle, we heard back consistently that Bronto was the go-to option"

Procurement Office, Boliden Aitik
The S35EM is all about the ease of use and increased effortlessness it brings to worksites. It features a five-section telescopic boom and an articulated jib offering a 29-metre horizontal reach and 35 metres of vertical reach. Boliden's new unit will be mounted on a Scania P410 4×4 chassis and equipped with various equipment, such as a hydraulically extendable working cage with a 350 kg maximum load and wind protection, a hydraulically driven generator with a load sensitive line mounted at the turntable and multiple working lights.
The operators of the unit will receive thorough operator training upon delivery of the unit, conducted by a certified Bronto Skylift instructor, to equip them with the skills to safely operate the aerial platform and be in control of the Bronto S35EM under all circumstances.