High-quality truck-mounted aerial platforms
Bronto Skylift is a trusted global supplier of truck-mounted aerial platforms. We design, manufacture, sell and service appliances for rescue and firefighting, as well as for industrial access. Whatever your job requires, our product range of over 50 models with a range of 17 to 112 meters working height will ensure you are up for it.
Our headquarters and production plants are situated in Finland. In addition to our subsidiaries in Germany, Sweden, Switzerland and the USA we have an extensive network of local partners around the globe. We are a part of Japan-based Morita Holdings Corporation.
How can we help you?
We are there for you, all around the globe. Look up the nearest Bronto Skylift contact or a local partner from the contact page.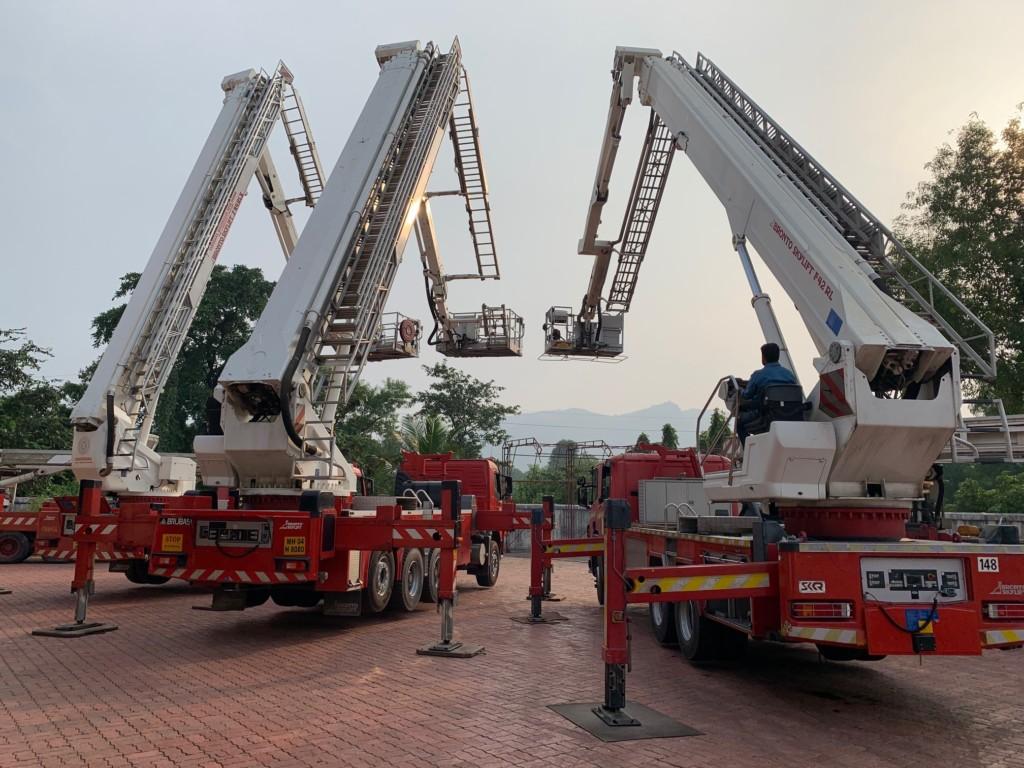 Keeping the aerial platforms safe in India
Like all fire fighting equipment, the aerial platforms need regular maintenance to remain safe and ready for the moment they are needed fighting fires and rescuing people.
Read more
Aerial platforms renovating an iconic landmark
A 55m high shotgun pellet factory built in 1908 is a historical landmark at Bronto Skylift's hometown Tampere, Finland, and in fact the only pellet tower still existing in Finland.
Read more